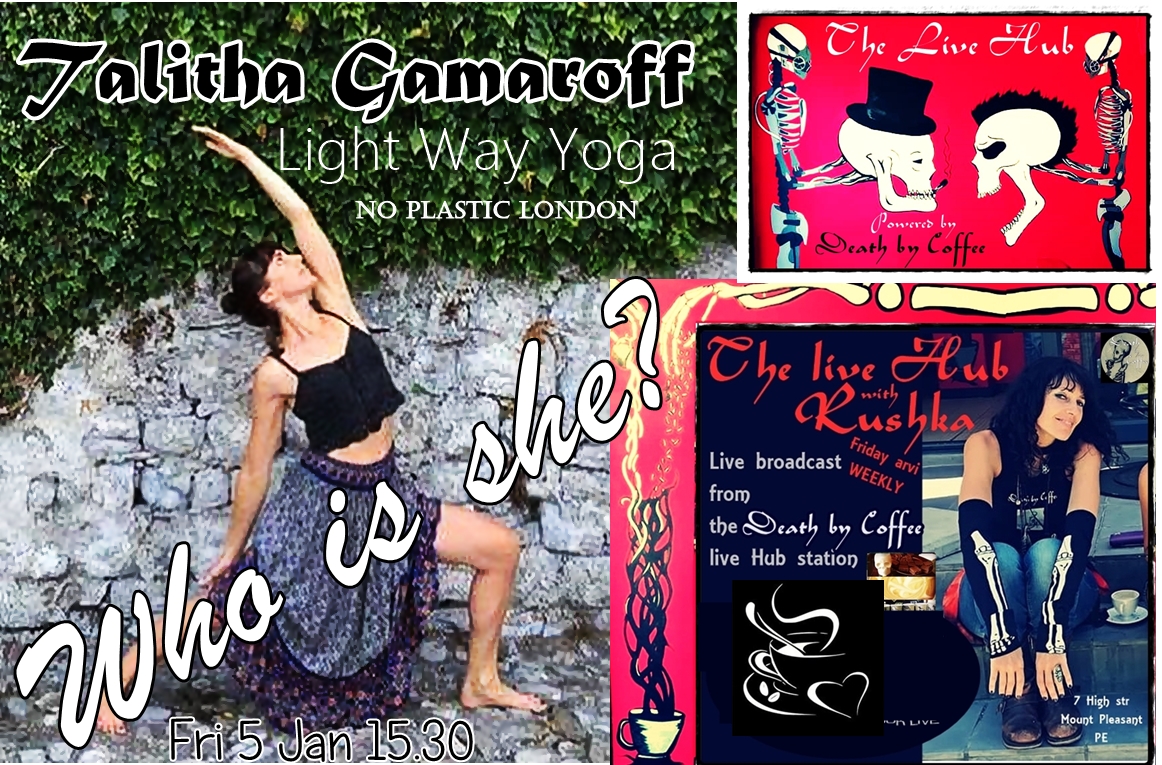 Facebook page for Light Way Yoga with Talitha Gamaroff
she happens to be mamma coffees sister. Very interesting human. Humble, genuine, gentle, but wild gypsy soul and passionate at the same time. insight into what it is to be a yoga instructor and what is happening in london to get rid of the catastrophe of plastic waste. Tips, tricks laughs. lekker stuff.
Talitha Gamaroff from light way yoga
From our Death by coffee live hub.
Roastery, Bestest coffee and interesting Humans.
Weekly chats with rushka